Location:
V!p's Art Gallery
Westelijk Handelsterrein
Van Vollenhovenstraat 15
3016 BE Rotterdam
Tel. 010 ­ 225 11 2

Grand opening:
12 June
Exhibition:
12 June to 8 August 2004
Extra Exhibition:
Rotterdam Import Festival 18 & 19 June 2004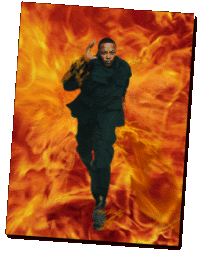 Subculture has become pop-culture. The voice of the streets has become the choice of the record, video, book, video game buying public, to the tune of multiple millions of dollars every year. Hip hop has become the single most compelling market force. As a movement, it has become the voice of the voiceless, giving a better understanding of daily struggle and street-life to anyone willing to listen. But the word "movement" reduces things. It implies that there is an ending to it. So better we call hip hop a "lifestyle"- a living, breathing thing. Like any living thing, it undergoes changes and, for the youth, a history must be kept.
The past pulses on wax and is told in print...
Following the successfully Hip Hop Immortals Photo Exhibitions held in New York, London, Tokyo, and Sidney, this unprecendented photo collection will come to Rotterdam, Netherlands. More than 50 famous Hip Hop Artists, including Eminem, 50 Cent, Tupac Shakur, Dr. Dre, Rakim, Lil' Kim , are immortalized on print by prestigious music industry photographers including Jonathan Mannion, Nitin Vadukul, David LaChapelle, Jamel Shabazz, Jeanette Beckman, Danny Clinch and many more. The past pulses on wax and is told in print but has been absent on film....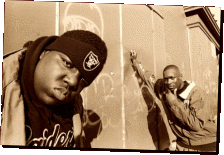 Until now! During the photo exhibition the viewing and Dutch launch of the provocative documentary 'Hip hop Immortals: We Got Your Kids' answers the call of hip hop lifers everywhere by capturing a unique and honest portrayal of hip hop not as a target market, but as a heartbeat. Recognizing that the energy goes beyond music, beyond clothes, and way beyond image, 'We Got Your Kids' approaches hip hop from an insiders point of view. Every part of production is handled by professionals who are hip hop, who embrace the lifestyle, and for who this is not just a job, but a documentation of culture. On the front-line and fully embedded, we've been there to catch hip hop as it is, from gritty street life, to the mansions that lay at the end of the rainbow.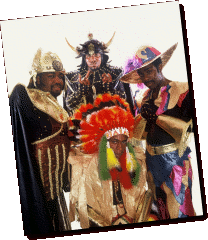 The exposition will be held at the classic & modern pop art gallery V!PS, which is located in the hip and trendy Westelijk Handelsterrein. We expect to have more than eight thousand visitors consisting from all age groups and backgrounds to visit our exhibition.
Next to our main exhibition we have been invited to set-up a special two day exhibition displaying more prints of the collection for the Rotterdam Import Festival! Expected music acts include: The Roots, Dilated Peoples, Black Eyed Peas, Timbaland & Magoo, Blackalicious, Ami Winehouse, Zero 7 and many more. For more details: www.rotterdamimport.nl.
The fotos used on this page are:
'Dr. Dre' by Nittin Vadukul
'Notorious B.I.G.' by George DuBose
'Afrika Bambaataa' by George DuBose